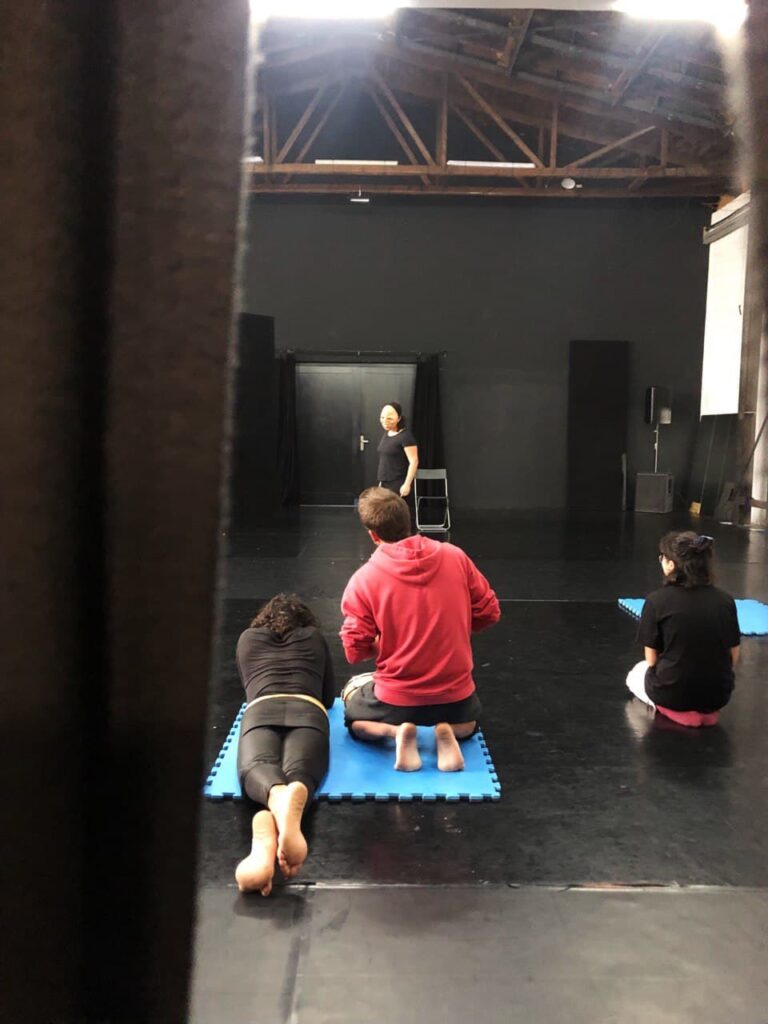 Directing has various meanings in my way of working.
I see it as a collaboration rather than a form of hierarchy. Apart from creating shows starting from my own concepts, I also support others and guide them towards their creative process. What interests me the most, is bringing out what moves the artists and connecting them through their experiences, emotion, and drives. My role is to find and shape together the "mask" of the show.
From outside-eye to initiating and accompanying a research process or full creations, my experiences reach from contemporary circus to physical theatre, from professionals to social projects with adults, children and young adults. 
Re-building Communities – Director
Space. Whom does the space that surrounds us belong to?
An artistic research and interpretation in the context of the pandemic, about private/ public spaces and personal stories.
Performing acrobatix – Theatre teacher & Director
Directing the final show of the PAP 2019-2021 gave me the chance to help many acrobats, either in ensemble or couples, to find their own voice as artist.