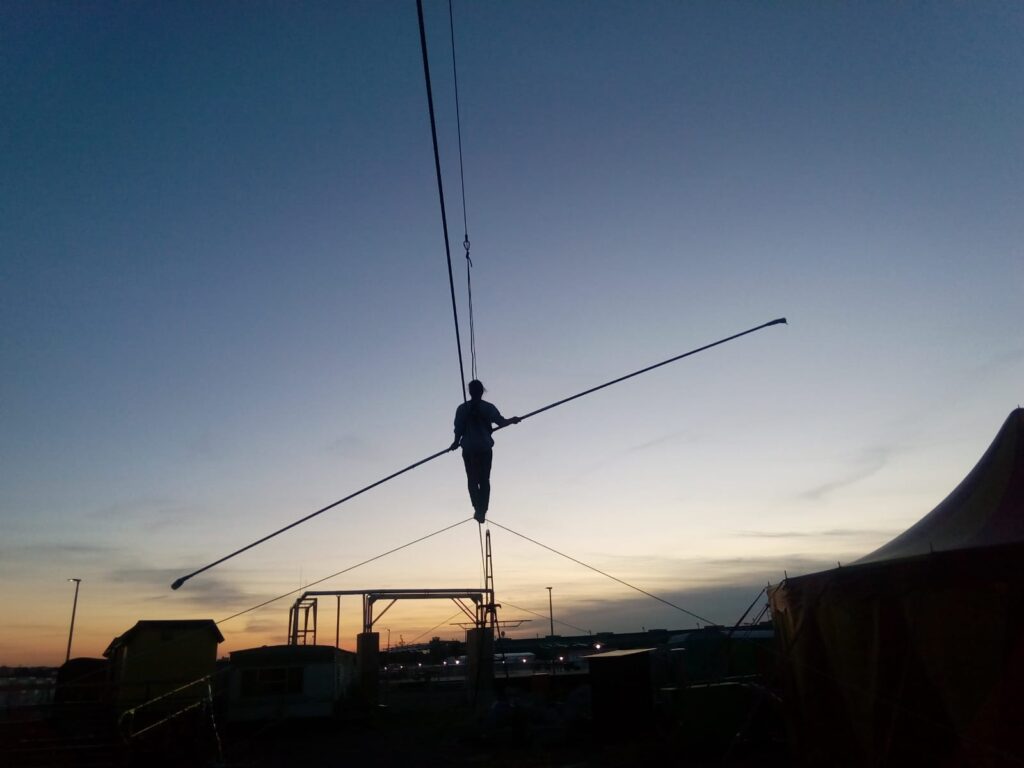 After many years of practicing balance on a wire I've qualified myself as highwire trainer and rigger. Highwire for me has mainly been a pedagogical tool for social work. I'm fascinated by what it does to people: something that looks impossible at first glance, becomes real and doable within few weeks. It's empowering and teaches you to accept your fears, trust in yourself and find calmness in the storm of thoughts and emotions.
At the moment, I'm mainly teaching highwire with Coraggio – die Kulturanstifter e.V.
As a rigger, I've mostly worked with wires as well as circus tents and areal equipment.
I have a qualification (Richtmeister) to build up movable structures.